Featured Matches - ISML 2013 Exhibition Period
Day 3 — Thursday, 21 November 2013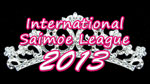 Otonashi Yuzuru (Angel Beats!) vs. Togashi Yūta (Chūnibyō demo Koi ga Shitai!)
Day 4 — Sunday, 24 November 2013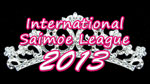 Levi (Shingeki no Kyojin) vs. Heiwajima Shizuo (Durarara!!)
Day 5 — Tuesday, 26 November 2013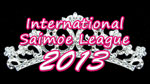 Accelerator (Toaru Majutsu no Index) vs. Katsuragi Keima (Kami Nomi zo Shiru Sekai)
Day 6 — Thursday, 28 November 2013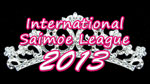 Kyon (Suzumiya Haruhi no Yūutsu) vs. Oreki Hōtarō (Hyōka)
Day 11 — Thursday, 12 December 2013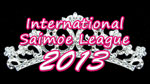 Accelerator (Toaru Majutsu no Index) vs. Oreki Hōtarō (Hyōka)
Bonus Round – Grand Finale Free-for-all — Sunday, 29 December 2013
The final match of the year and everyone's invited. All 72 girls are fighting for something here, whether it be for love or war or any of many different reasons, and all different weaponry are used. This is a final clash and a huge battle field to support all of the contestants over the next year.

For some, this is their last chance at greatness, as they might not be invited back next year. For others, it's a chance to show off their strength, one final push for the victory of 2013.

For a few of these women, it's their final chance to fight in the Nova Division before they reach the next bracket once the new year starts. For all, winning this battle will be their greatest show of strength to come out on top of the pile after the dust settles.